The nights of the 16th...
Posted in Paris le 1 March 2023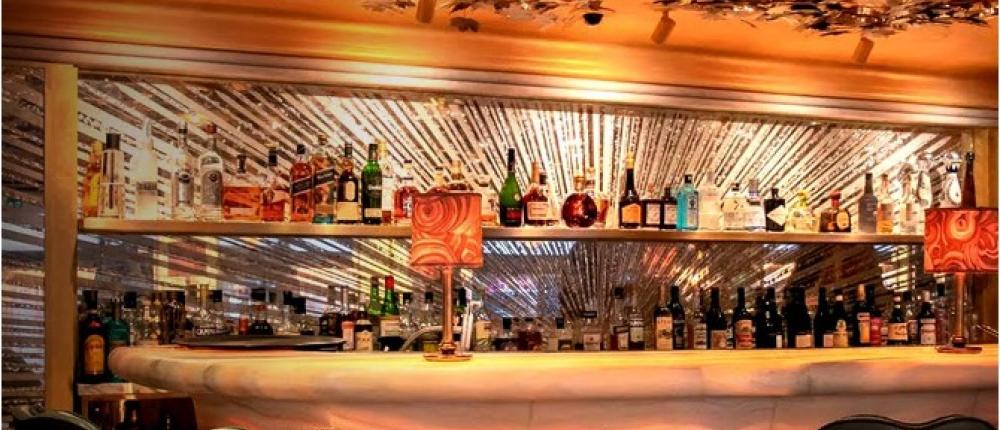 If the 16th arrondissement is praised for its calm and elegance, we often forget that it is also a district full of surprises for lively evenings and nights. Whether you're a night owl or just want to enjoy Paris by night, discover our sometimes well-hidden but always well-seen addresses during your stay at the Beauséjour Ranelagh hotel!
Change of era...
The magic ingredient for a lounge bar: the decor! Our favorite addresses invite you to travel back in time.

Even if Paris never knew Prohibition, back to the 20's - of the 20th century of course! - at Cravan with extremely sharp cocktails, taking up the classics of the Roaring Twenties. And to enjoy the jazzy playlist even better, a few plates to share on a corner of zinc ... less than 10 minutes walk from the hotel Beauséjour Ranelagh.
For our English friends, the ... Sir Winston, the most brit of Parisian terraces. Take one of the oldest English pubs in Paris. Pif paf pouf, transform it into a contemporary spot, halfway between a gastro-pub and a London Indian restaurant. Add to that a decor worthy of English colonial homes, designed by Laura Gonzalez. You get the new spot in the 16th arrondissement, revisiting the classics and featuring quality whiskies and the best French spirits.
Paris now has a new garden... A stone's throw from the Arc de Triomphe, Les Jardins du Presbourg offers an escape into the heart of nature. Designed in a bucolic and country style, this address relaunched by Thierry Costes offers the ideal setting for a good drink in a festive atmosphere that rises to a crescendo as soon as the night falls.
L'Arc, one of the most select nightclubs in Paris, is just across the street to extend the night... until the early morning for the most daring. We tell you the address !
The places to be...
Intimate atmosphere or clubbing, Le Speakeasy and the Yoyo, the club of the Palais de Tokyo, invite you to discover the vibrant Paris of the 16th district. And when the first one offers a tasty menu and vibrant live music, the second one makes the decibels rise and gives you tingles in your feet. Finally, don't miss the trendy address 10 minutes from the Beauséjour Ranelagh hotel: the Belair. Nestled on the second floor of the Maison de la Radio, it offers a magnetic view of the Beaugrenelle skyline. The 60's-70's aesthetic works wonderfully with a menu where good wines and beers join very tempting cocktails and a public where trendy Parisians leaving the office and insiders meet.
Trendy, hip, trendy, retro, the nights of the 16th arrondissement will appeal to you.
******
Cravan
Sir Winston
Les Jardins du Presbourg
L'Arc
Le Speakeasy
Yoyo
Le Belair
Photo:
---
Hotel Beauséjour Ranelagh, a timeless and arty hotel in the 16th arrondissement