Breakfast
Breakfast is served from 7am to 10:30am and until 11am on weekends.
It is served at the table under the glass roof of the dining room with its contemporary paintings or in the courtyard under the chestnut tree on sunny days. A breakfast service in your room is available at no extra charge, if you book the day before with our reception team.
- Fresh organic 100% Arabica coffee beans or Nespresso - Our selection of Dammann Frères black or green teas and infusions - Old fashioned hot chocolate and whole milk - Fresh orange juice - Fresh fruit salad - Fresh fruit - Organic plain yoghurt with whole milk from Jersiaise cows or with fruit from the Ferme de la Tremblaye - Pure butter Viennese pastries (croissants, pains au chocolat, brioches, raisin breads and baguettes) raisin bread and baguette from the pastry chef Philippe Conticini or organic gluten-free bread with seeds or fruit from Chambelland on request - Sweet or semi-sweet butter PDO Echiré or organic Bellevaire, strawberry, apricot, blueberry jam, Organic eggs (hard-boiled, hard-boiled) and scrambled eggs, omelette (with supplement) - Dried fruits, pumpkin seeds, sunflower seeds, superfoods from Sol Semilla - Selection of organic cheeses and ham from Paris - Coconut water, almond milk, rice milk and vanilla soya milk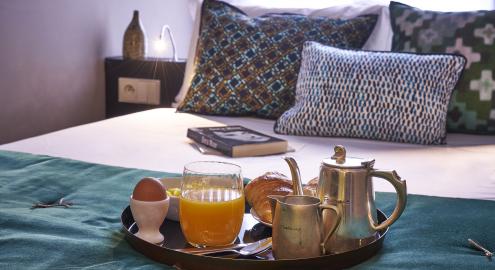 Lounges
Succumb to the seductively inviting charms of the hotel lounge after a day of work or exploring Paris.
Comfortably seated in the sofas or soft armchairs, you can enjoy a well-deserved spot of personal quality time with a choice of cold or hot drinks from the hotel bar and an interesting book selected from the library.
YOUR GYM IN PARIS 16E - free during your stay
Fitness and bodybuilding 7 days a week, 24 hours a day in our partner fitness center 6 minutes walk from the hotel, overlooking a garden.
Bodybuilding: strengthen your thighs, your arms, develop your muscle mass, reshape your shoulders, your glutes, your legs.
Cardio-training: develop your endurance, your tone, your energy.
Boxing: real intense cardiovascular and muscular work with or without your coach.
Stretching: relaxation and stretching.
Pilates: with the help of your coach, work your muscles in depth through exercises based on stretching, flexibility and muscle resistance.
TRX: Long used by American GIs to maintain their physical condition on mission, your gym is equipped with these straps allowing a multitude of fun and formidably effective exercises.
All the latest training techniques: Kettlebell, Vipr, Bosu, Ropes, Gravity training system ...
The individual sauna and hammam are accessible at all times. Relaxation and relaxation end your sports session and sports coaching!
Our gym also offers you to be looked after by state-certified sports coaches recognized in the profession. (paying lessons on reservation)
Book with the hotel concierge, free.
Concierge
Our recommended addresses
At the HBR we have a whole host of tips and recommendations to help you make the most of your time in Paris. We are delighted to direct you to the best Parisian cafes and restaurants nearby, as well as current exhibitions, the latest fashionable hotspots, fashion boutiques and more... A concierge service is at your disposal to help you organise your stay and suggest tours and excursions you might enjoy. We can arrange, on request, your flat rate airport transfer bookings and make your reservations for taxis, restaurants or shows. We can also assist you with your ticket purchases for a football game, a tennis tournament, a boxing match or any other sporting event, or for shows, concerts, operas, etc. For your convenience, a list of our favourite addresses in the area will be given to you upon arrival at the hotel. The HBR will share with you its recommended shops, decor outlets, spas and the best places for enjoying the local nightlife as well as the locations where you can discover and experience the capital most intensely.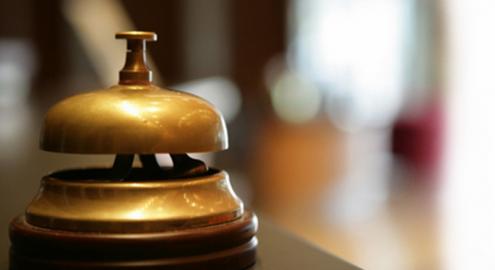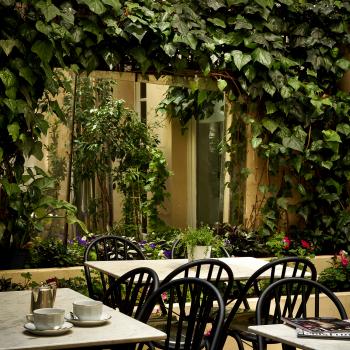 Indoor garden
From the street, it's difficult to imagine that behind the beautiful facade of our hotel hides a well-kept secret: an oasis of greenery in the heart of the city.
Quiet, lovely and serene, our interior courtyard garden is ideal for savouring timelessly relaxing moments.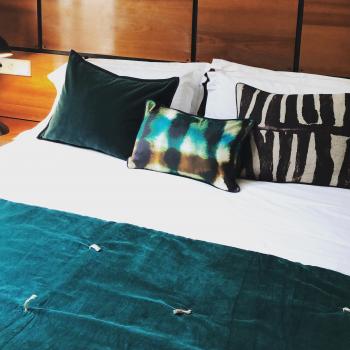 Check in / out
Check-in: from 15:00. Don't worry if you arrive earlier, as luggage storage is available.
If you arrive late, that's also OK as our reception is open 24/7.
Check-out: the room must be vacated by 12:00 noon at the latest.
To help you make the most of your day, our luggage storage facility is at your disposal.
You will be asked for your ID and the bank card used for the reservation during the booking-in procedure. Our hotel is not suitable for people with reduced mobility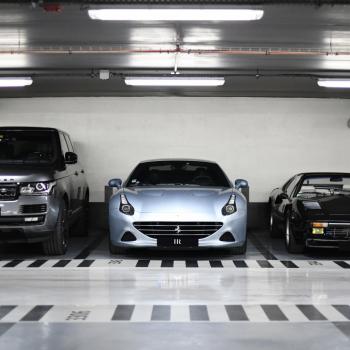 Parking
We welcome careful drivers!
The Hotel has a paid, private and secure car park.
Contact the reception for details.
30 €/night (from 2 pm to noon)